Pet boarding and grooming in Townsend, Tennessee, the "Peaceful Side of the Smokys".



For over forty years I have bred and shown dogs and cats, nine of those years in beautiful Townsend, Tennessee.


As well as breeding and showing top US champions, I have over forty years experience in grooming dogs and cats of all breeds in salons and readying them for the show ring.



The Kennel

The centrally-heated and air-conditioned kennel has large indoor/outdoor runs for dogs. The inside portion of each run has solid partitions and measures four feet wide by five feet deep. All runs have a sleeping platform and raised food and water dishes. Every run has a sliding door which leads to the outside portion of the run which is four feet wide by twenty-five feet long so that dogs can stretch and play. The outside runs are roofed over with skylights so the dogs have shade and sunlight at will. Some runs are completely roofed over inside and outside to discourage 'escape artists'. Most runs have a hanging flap for dogs to go in and out. Some have a solid push door (and yes I do train dogs how to use them) to discourage any flap chewing.


For the health of all pets, we require proof of current vaccinations for Rabies, Distemper (including Parvo), and Bordetella. We welcome dogs from all states and countries. The only exception is for those dogs with titer tests and a accompanying letter from their veterinarian.

We are building a new boarding space for cats. We apologize but we are unable to board cats at this time.



All-breed Professional Dog and Cat Grooming.


All pets are groomed individually with love and patience. I have found that many animals respond well to being sung to while I work. All pets are hand-dried, not cage dried. Grooming includes: bath, anal glands emptied and ears cleaned if needed, conditioner, hand-drying and brushing, toe nails clipped and ground smooth, hair cut, cologne, and bows, if the owner so desires.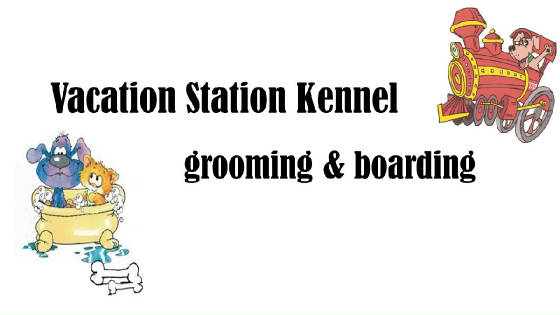 7213 Old Tuckaleechee Rd.
Townsend, TN 37882
Call or email Sandra at:
Phone: 865-448-6878
email: sjaqua@bellsouth.net

Business Hours (Eastern Time):

8:30am - 6:00pm Mon, Tues,Thurs, Fri, Sat

10:00am - 2:00pm Sundays

Open by appointment only on Wednesdays.

Open by appointment only for Memorial Day, Veteran's Day, and Labor Day.

We are closed on major holidays: New Years Day, July 4th, Thanksgiving, Christmas.


We are open regular weekday hours on the Wednesday before Thanksgiving.

Thank you for allowing us to celebrate these days with our family
Boarding



Per run, 1 dog per night: $15. The second dog in the same run $12.50, $10 for the third.



Any provided medications are administered free of charge



Day Care



$5 an hour or part thereof to a maximum charge of $15 per day per dog.



Please call during our regular business hours to arrange for after-hour services. These services are available for an additional charge.
















We accept: Cash, local checks, Visa, Master Card, Discover Card, and American Express

We offer complimentary pick-up and delivery service within Townsend for our customers. This service must be pre-arranged.